Our purpose is to provide you with all the necessary elements to complement your floral compositions in an exceptional way. Add a touch of perfection to your arrangements with our beautiful preserved accessories, including stems, petals, leaves and sepals.
Unleash your creativity and let these exquisite elements enhance your floral arrangements, creating unique and dazzling pieces that will last a lifetime.
You will find in our collection of preserved accessories a wide range of options to transform your compositions into true works of art. Rely on the quality and authenticity of our products, designed to provide a unique and memorable floral experience, and enhance your creations with the charm of our preserved accessories!
Our preserved complements will naturally enhance your moments and arrangements.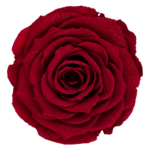 Would you like more information or to place an order?
Discover a magnificent gallery of floral arrangements created with our beautiful 100% natural and preserved flowers.