We tell stories with roses
We tell stories


with roses

with gifts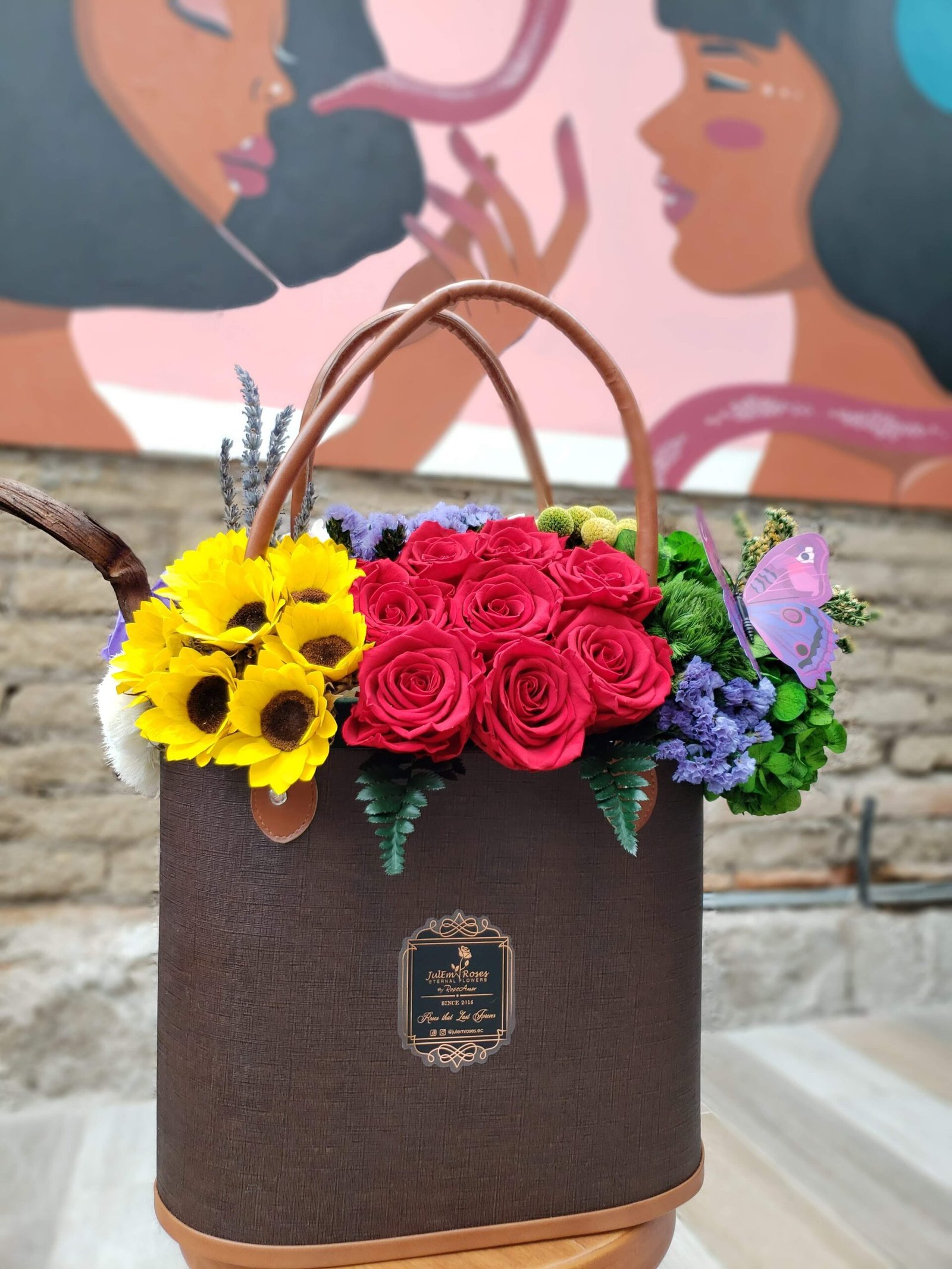 Be part of our team! At JulEm Roses we create close and trusting bonds with our clients, thanks to our personalized attention, support and service; we provide advice, solving their needs and promoting their growth with ethics and responsibility.
We are a company committed to provide creativity, innovation, exclusivity and quality in the commercialization of preserved roses nationally and internationally, always prioritizing the social and ecological approach of the products and services we offer.
The best preserved roses available
Charming garden roses with exotic and surprising compositions.
A wide range of options to transform your compositions into true works of art.
Our beautiful preserved roses find their perfect complement in our equally beautiful preserved stems.
Preserve special moments with exclusive gift boxes. These are the perfect sublime details to share in those moments that will leave a mark in your life.
A select collection of roses preserved in a beautiful glass dome. 
Estas combinaciones de las más finas rosas preservadas protegidas en vidrio son el regalo perfecto para cualquier ocasión.
Contact JulEm Roses, distributor of RoseAmor. Receive advice and guidance to join our team and start growing in the world of preserved roses.
What do our customers think?
Nos sentimos muy orgullosos de representar la marca Rose Amor en la ciudad de Loja, su calidad es incomparable y eso nos ha permitido ser un referente en el mercado. Como clientes nos sentimos muy felices de formar parte de esta gran familia. Ha sido gratificante ir avanzando en nuestro emprendimiento y que esos índices de crecimiento sean reconocidos e incentivos por la marca.
Las rosas más espectaculares, las recomiendo
En este proceso lo que necesitas son personas que te vean más allá que un cliente; que te acompañen, porque una desde el desconocimiento total necesita asesoría; eso me ha dado tranquilidad. Yo elegí JulEm Roses por su calidad, variedad, precio, pero -sobre todo- porque Andrea es una persona súper cálida que te da esa acogida y te trata y te aconseja como una amiga.
Estamos orgullosos de pertenecer a la familia RoseAmor; agradecidos con Julem Roses por el soporte y la asesoría e identificados con la filosofía de crecimiento. ¡Un buen producto se vuelve excelente cuando tiene la esencia de un gran equipo humano!
Cuando empecé este negocio no conocía tanto el sistema de distribución de rosas. JulEm me apoyó en cada proceso y asesoró en lo que necesitaba. Ahora soy dueño de un negocio que crece día a día y sin la necesidad de costos altos como cadenas de frío.
Carolina Vargas y José Luis Ojeda
Canastera, Loja
Camen Loayza
Eternity Lima - Perú