Let your holiday spirit shine with our exclusive festive roses from RoseAmor.
Our multi-colored preserved roses are the perfect gift for all kinds of celebrations, or perhaps to create special and memorable decorations.
Celebrate life's most important moments with the joy and charm of our beautiful holiday roses – discover the magic of giving flowers that will last forever!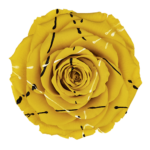 Would you like more information or to place an order?
Discover a magnificent gallery of floral arrangements created with our beautiful 100% natural and preserved flowers.